Maastricht Tattoo Convention 2016 - News
02/22/2016
Straight to the entrance with your online ticket!
Did you buy your ticket online? Then you can go straight to the entrance of the convention coming weekend. There your voucher will be exchanged for an entrance ticket. So no need to go to the cash register first!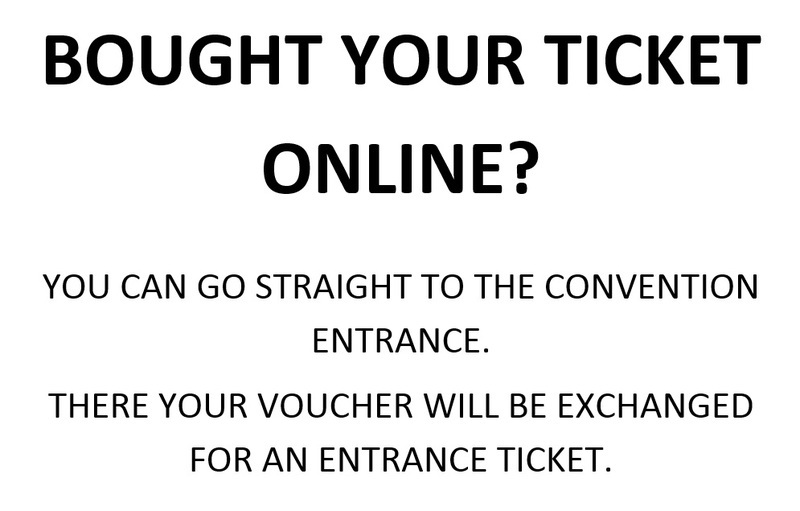 01/21/2016
Tickets now also available online!
Are you coming to the convention and do you want to avoid the line at the cash register? Buy your tickets online now! Easy and cheaper than at the door. You can never get them too soon!
Click HERE to order your tickets.
12/31/2015
Tattoo Preservation Service back in Maastricht!

Present at our convention again: The Tattoo Preservation Service.
Proud of your tattoo? Proud of the moment it represents? Proud of the pain, time and money you have put in the making of it and proud of the artist that made it for you?
They say tattoos last a lifetime and then some, but now your tattoo can really exist forever. The Tattoo Preservation Service by Walls and Skin works together with a team of medical professionals that will turn your tattoo into a piece of artwork that will last forever: they preserve tattooed skin after death.
When that unfortunate moment comes, a pathologist will remove the tattoo to freeze or package it in formaldehyde, ideally within 48 hours, before it is sent to a laboratory outside the Netherlands. There a 12-week procedure extracts water and replaces it with silicone, leaving a rubbery substance, turning your tattoo into an indestructible piece of plastic.
In order to handle your tattoos in the most respectful way Peter van der Helm and Judith van Bezu founded 'The foundation for the art and science of tattooing'. With preserving tattooed skin they will also preserve the story's behind the tattoos. Judith van Bezu has done a thesis research on preserving tattoos for museums which can be read here (in Dutch).
Not everyone is known with this service. Therefore the Tattoo Preservation Service is open to answer all kinds of questions you can ask them at the Maastricht Tattoo Convention!
12/31/2015
Free Tatooism tattoo by 'De Kracht van de Veilige Naald'
This year, 'De Kracht van de Veilige Naald' will be present again at our convention to tattoo the symbol of Tatooism (± 5 cm) on everyone who wants it - completely free of charge. If you then also leave your name, age, city and a short story about what tattoos mean to you, you have officially joined 'De Kracht van de Veilige Naald'.
'Tatooism' has been proven to exist for thousands of years. The Egyptians were already tattooing 4000 years before Christ and "Ötzi", the ice mummy from the Alps who lived some 5350 years ago, had 59 tattoos. The religious organization 'De Kracht van de Veilige Naald' ('The Strength of the Save Needle') has given the oldest religion in the world the official name 'Tatooism' in July 2014, with this main goal: Tattoos have to be generally accepted.
People with tattoos are still often rejected for a job, especially if they have tattoos in visible places. Sometimes people get fired when they get a tattoo, or are not even considered for a job opening because of a so called 'Tattoo Policy'. They are regarded as not being representative.
Discrimination. As so often, this form also stems from a fear of or aversion to the unknown, things that are 'different'. But discrimination on grounds of ethnicity, age or religion is prohibited. Why then is it okay when it comes to tattooed people?
The registration of 'De Kracht van de Veilige Naald' as a religious organization for Tatooism gives the faith regarding tattoos an official name, and aims to promote the acceptation of tattoos. After all, having tattoos doesn't say anything about the inner self, the norms and values and the skills of a person!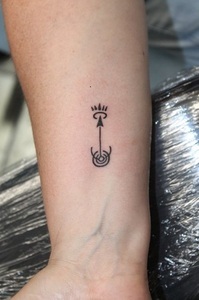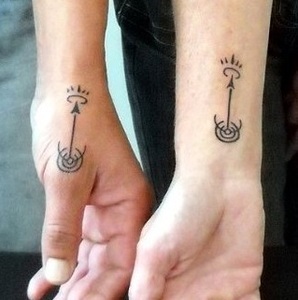 11/24/2015
Warning: scam companies scour the tattoo conventions of Europe to get people to book too expensive hotel rooms. Read more info under HOTEL
11/09/2015
You can now make your stand request for the 2016 Maastricht Tattoo Convention via this website! Please do not use the contact form to make your stand request.
CLICK HERE TO MAKE YOUR STAND REQUEST