International Tattoo Convention Amsterdam 2017 - News
12/04/2016
Live screen printing at the convention
Screen print wizard Madspecials and street artist briesus will work together to make some
exclusive designs which will be printed on shirts, live, at the Amsterdam Tattoo Convention.
With his graffiti background Briesus is a king in designing and creating concepts.
Madspecials already is a master in screen printing. Still he keeps pushing himself to
invent and master new techniques.
All designs will be about tattoos and Amsterdam.
Always wanted to know how screen printing works? Just walk up to their booth and maybe
you go home with a high quality, limited edition shirt.
06/04/2017
Coil Machine repair by HM Machines
Do you have a coil machine that needs a fix up?
Roman from HM Machines is here to the rescue.
You can bring your coil, any coil machine is fine,
to the HM Machines booth.
Naturally there's limited space during the convention so if needed Roman will
take your coil home and he'll send it back to you after reparation.
(Delivery costs are for the machine owner)
Don't miss this great deal, cause you only pay for the parts replaced.
His expertise and time is given to you for free.
04/04.2017
Live music at the 2017 Amsterdam Tattoo Convention

Friday 26th May with "Mosquito"
A combination of Funk, R&B, Reggae, Latin feeling and a great sense of humor
on stage is what MOSQUITO is all about.
A band formed in 2004 with Theo "Mosquito" Taihitu (guitar) ,
Albert "Buddy" La Fontaine (drums) and Gonzalo Crespo (guitar), and different bass players.
Theo 'Mosquito' Taihitu, Albert 'Buddy' La Fontaine and Gregorio 'Gregosaurius Rex' Rangel,
will take you on a trip around the world.
They incorporate their 'Tex-Mex' flavour in an eclectic mix of musical styles from all around the world.
For this journey you don't need a ticket to ride, just a whole lotta imagination. Whether Theo,
Buddy and Greg take you to Jamaica, Cuba or California, they guarantee party pleasure.
You can rest assured that their show will be fresh, original and packed with smiles all over.
Enjoy the positive vibes and step on board of the Mosquito Train and don't be afraid
to get bit because they sure bite but.....
Their bite doesn't itch!!!!


Saturday 27th may with "Steven G"
STEVEN DE GEUS is a multi-instrumentalist, composer and performing musician,
Steven was found in almost all theaters and music venues around. With bands like
Relax and Tribute to Bob Marley, he was at many festivals at home and abroad,
including the North Sea Jazz Festival and Lowlands.
Eclectic and versatile, his heart beats for a variety of music styles such as
reggae, hip hop, soul, jazz, pop and rock.
As a guitarist Steven plays reggae acts Joggo and Supernatural Selection.
He brings wonderful gems from the pop and rock history, as well as his own pieces.
He also composes music for advertising and corporate films and as a
singer-songwriter, he takes a personal album.
Steven is also seen at this time as a singer with The Voice of Holland in 2013.


Sunday 28th may with "Lamar Chase Band"
LAMAR 'KING BEE' CHASE – guitarist, singer, composer and arranger – was born in
California, USA, into the family of a school-teacher and a policeman.
Lamar started playing guitar at the age of 14 and was deeply involved in
the world of music and soon became well-known due to his extraordinary musical talent.
He has played with John Lee Hooker, J.J. Malone, Lowell Folson, participated in concerts
with Tower of Power, Sly and Family Stone, Santana, Pointer Sisters and with many
other representatives of the blues, jazz and funk world. In the 80s he became the leader of
his own Lamar Chase Band. With them he toured in the USA until 1989,
and then he migrated to Amsterdam.
He got his nickname 'King Bee' from one more blues legend – Cool Papa Sadler.
22/03/2017
Food court
Last years food court was such a big succes that we decided to also have one this year.
So beside the usual snacks and drinks you can have a more healty and varied menu.
Participants:
Pasta Joe.
At Pasta Joe they have a combination of healty, pure and tasteful Italian pastas.
Their varied dishes are prepared while you wait and all for a reasonable price.
Pieman Bakery.
Pieman Bakery stands for pure craftsmanship. All pies are handmade with love and passion.
By combining the best ingredients, wich are picked with care, they can suprise you in taste.
Houben Worstenbrood.
Houben sausage rolls are made with specialy selected flower, durable minced meat and a beautiful mix of herbs and spices.
They only work with supliers who are crazy about their job, just like themselves.
Mobiccino.
Sit back and relax with a coffee made with love.
Your delicious cappuccino will be served with a smile by a certified barista.
Marcus.
In their coffee and wine bar they work with a team of nice and dedicated people.
We are focused on you, the customer and on our fine products wich we carefully selected.
Tosti's & Juices.
No info yet.


07/06/2016
Guest of honor: Mr. Matt Gone
We are happy to welcome as our guest of honor at the convention: Mr. Matt Gone. This fully tattooed model (from head to eye to toe!) will be present in full color at the 2017 Amsterdam Tattoo Convention!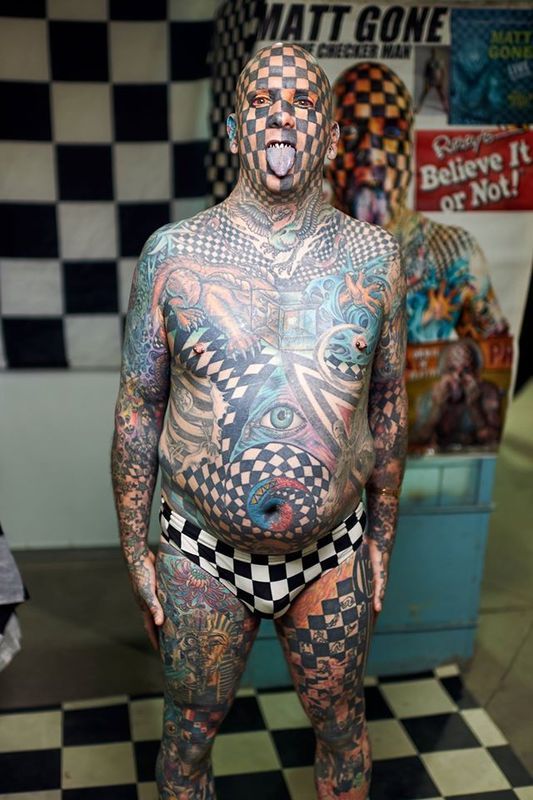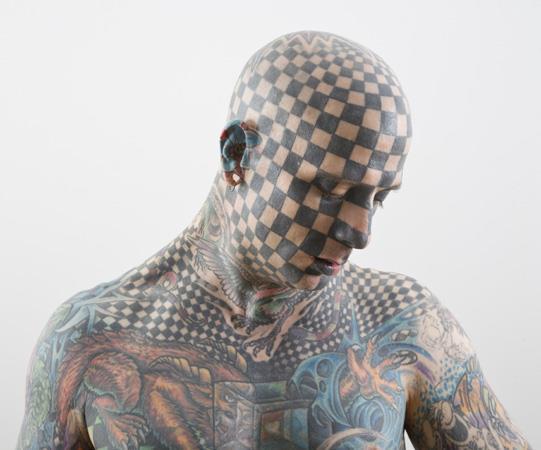 07/05/2016
Auction of painted wooden shoes is about to begin!
During the 2016 Amsterdam Tattoo Convention, the tattoo artists painted wooden shoes again like they do each year. These remarkable pieces of art were then donated to our convention charity: Stichting Amsterdamse Zwerfkatten (Foundation for stray cats in Amsterdam).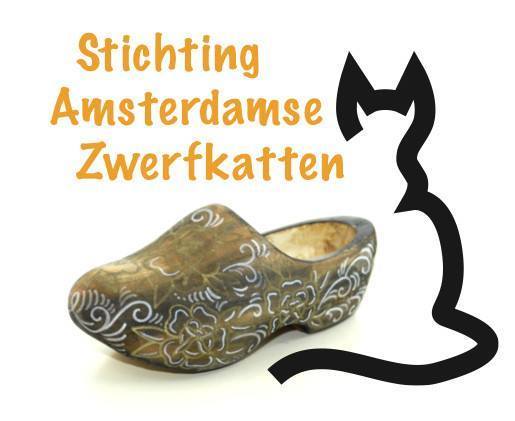 Stichting Amsterdamse Zwerfkatten now launched a Facebook Page where the wooden shoes will be auctioned, starting on July 11th, 2016:
Clogs for Kitties. Of course, all earnings will benefit the foundation.

So please visit Clogs for Kitties, like the page and, as soon as the auction begins, make a good bid on the wooden shoe(s) of your choice. This way, you are not only helping a good cause, but you will also become the proud owner of a unique piece of art.
Please find more information on the auction on the Facebook page Clogs for Kitties.
06/08/2016
On to 2017!
The 2016 edition of the Amsterdam Tattoo Convention (PHOTOS) was a big succes, so on to 2017! From May 26th till May 28th 2017 we will have another great convention.
From now on you can find more and more information about the 2017 Amsterdam Tattoo Convention on this website. So please come back from time to time for the latest news and info.
Soon, the stand request button will be functional again on this website, don't wait too long to make your request!