International Tattoo Convention Amsterdam 2016 - News
06/01/2016
A big thanks to everyone!

Dear artists, participants and visitors – thank you for being with us at the 2016 Amsterdam Tattoo Convention!!!
Photos will be uploaded soon on the PHOTOS page.
Also see and read what the press had to say about us (we will keep adding more coming days / weeks)!
We hope to see you all again next year!
If there is something that we should change / do better – please share it with us so we can improve (were possible).
Many thanks to the crew & volunteers – without you it would not have been possible!
Check out the dates of the next edition: 26-28 May 2017
Also keep an eye on our Maastricht convention!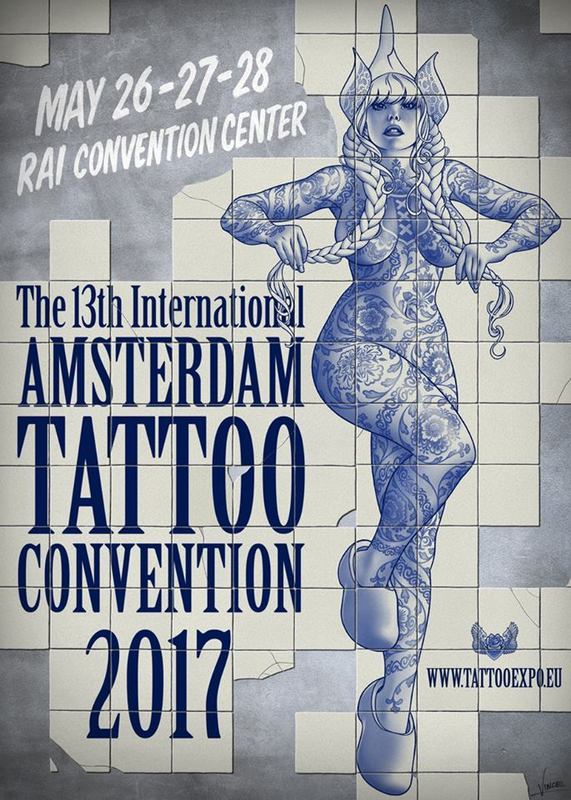 05/26/2016
See you at the convention!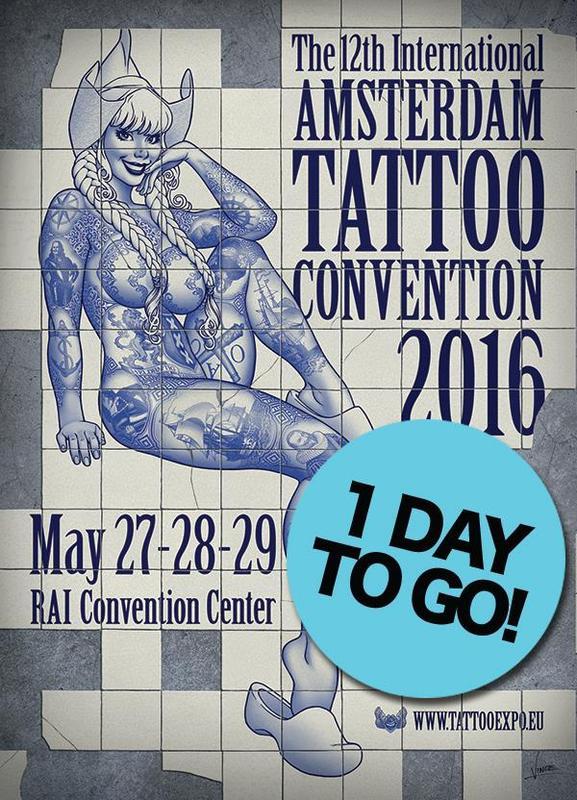 05/24/2016
Live graffiti @ the AmsterdamTattoo Convention

As always, we spend a lot of attention to graffiti, art and street art at the convention. During the Amsterdam Tattoo Convention, several of our participating street art artists will show you live what they got. Graffiti made right in front of you, on canvases that will be donated to charity after the convention. Come check it out!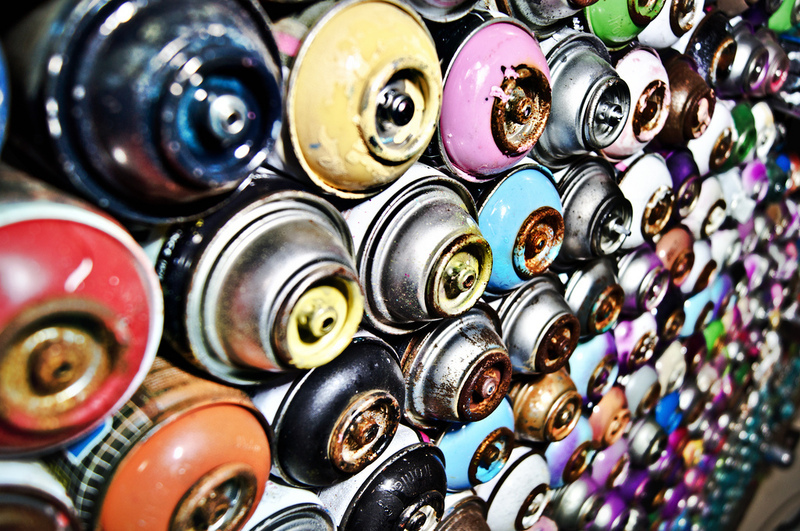 05/24/2016
This years' convention shirts are here!
Of course, like every year, we have unique printed shirts of the Amsterdam Tattoo Convention, for sale at the convention!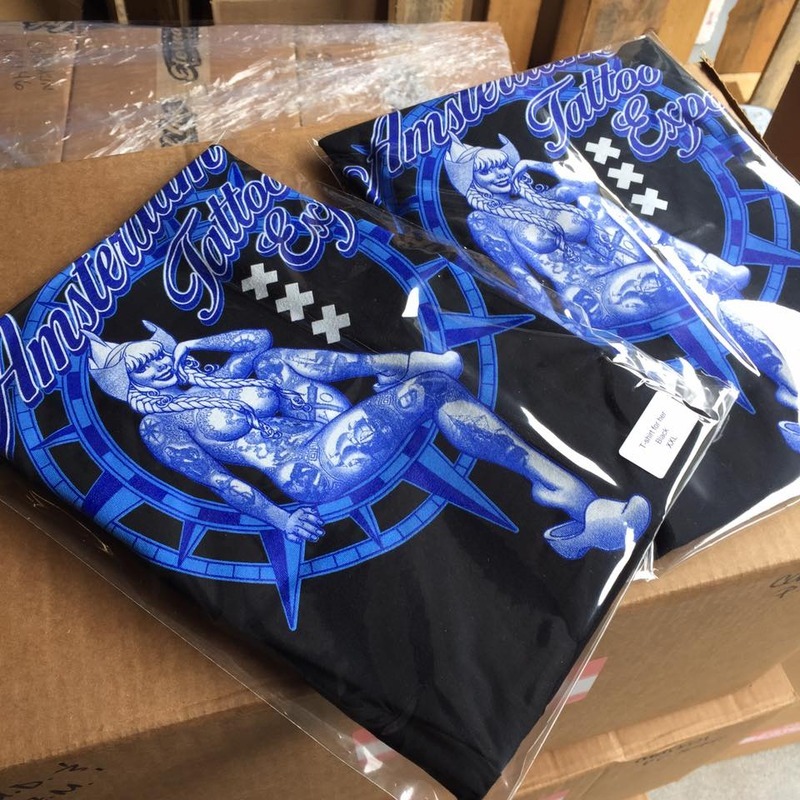 05/18/2016
No glass allowed in the convention hall!
This year's convention is bigger than ever, so it is more crowded too. Therefore, for safety reasons, no glass bottles or other glass is alowed inside the convention hall. Coming to the convention? Then please take that into account!
For more info about the do's and dont's during the convention, see INFO and HOUSE RULES!
05/17/2016
Live music @ the Amsterdam Tattoo Convention
During the convention, you can enjoy various performances of the live bands on stage: On Friday Santanico hosts a tribute to the guitarist Santana in their own unique way, the Lamar Chase Band will treat you to funky blues on Saturday and on Sunday we end the convention swinging with Mosquito. For more information see the pages LIVE MUSIC and PROGRAM.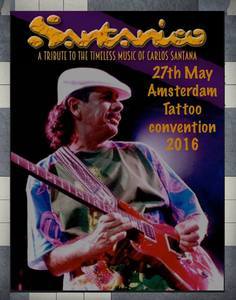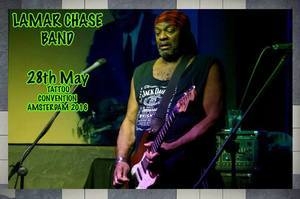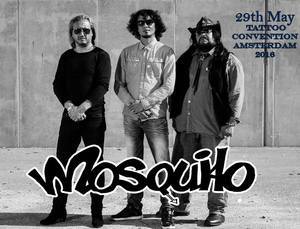 05/09/2016
The very last tattoo artists are added to the list of participants! This year, more artists than ever will attend the Amsterdam Tattoo Convention. Check out the full list of participants here!
03/30/2016
Tattoo Preservation Service back at Amsterdam Tattoo Convention!

Present at our convention again: The Tattoo Preservation Service.
Proud of your tattoo? Proud of the moment it represents? Proud of the pain, time and money you have put in the making of it and proud of the artist that made it for you?
They say tattoos last a lifetime and then some, but now your tattoo can really exist forever. The Tattoo Preservation Service by Walls and Skin works together with a team of medical professionals that will turn your tattoo into a piece of artwork that will last forever: they preserve tattooed skin after death.
When that unfortunate moment comes, a pathologist will remove the tattoo to freeze or package it in formaldehyde, ideally within 48 hours, before it is sent to a laboratory outside the Netherlands. There a 12-week procedure extracts water and replaces it with silicone, leaving a rubbery substance, turning your tattoo into an indestructible piece of plastic.
In order to handle your tattoos in the most respectful way Peter van der Helm and Judith van Bezu founded 'The foundation for the art and science of tattooing'. With preserving tattooed skin they will also preserve the story's behind the tattoos. Judith van Bezu has done a thesis research on preserving tattoos for museums which can be read here (in Dutch).
Not everyone is known with this service. Therefore the Tattoo Preservation Service is open to answer all kinds of questions you can ask them at the Amsterdam Tattoo Convention!
02/12/2016
Amsterdam Tattoo Convention now on Instagram
Follow us on Instagram for your daily dose of amazing tattoos. Click on the Instagram button at the top of the screen or check
http://instagram.com/amsterdam_tattoo_convention
11/24/2015
In the coming time more and more participants in the International Tattoo Convention Amsterdam will be put on this website! So keep a close eye on the PARTICIPANTS page!
11/24/2015
Warning: scam companies scour the tattoo conventions of Europe to get people to book too expensive hotel rooms. Read more info under HOTEL
06/21/2015
Foundation for Amsterdam Stray Cats at the Amsterdam Tattoo Convention
Tattoo Expo gladly supports charities, for example by giving organizations the opportunity to raise awareness about their case during our conventions.
This year, the 'Stichting Amsterdamse Zwerfkatten' (Foundation for stray cats in Amsterdam) will be present at the Amsterdam Tattoo Convention.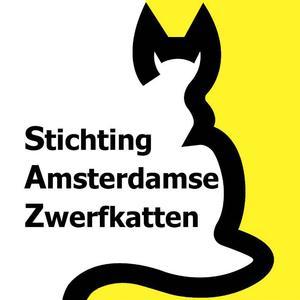 The number of stray cats in and around Amsterdam is huge. 'Stichting Amsterdamse Zwerfkatten' is addressing this problem in the most animal friendly and effective way. The foundation does this by, among other things, capturing and taking in the cats, providing medical care, spaying and neutering, resocializing and rehoming if possible or making sure the cats are taken in by proper shelters. The foundation also provides information about the importance of microchipping and neutering cats to cat owners.

In this way, the foundation prevents a lot of animal suffering. This important work can only be done through the help of sponsors, donations and volunteers. So, during the convention, be sure to visit the stand of 'Stichting Amsterdamse Zwerfkatten' to find out more about the work of this foundation!
06/23/2015
You can now make your stand request for the 2016 Amsterdam Tattoo Convention via this website! Please do not use the contact form to make your stand request.
CLICK HERE TO MAKE YOUR STAND REQUEST